Katniss Everdeen Quotes
Latest Katniss Everdeen quotes from The Hunger Games: Mockingjay - Part 1 (2014)
Katniss Everdeen

Quotes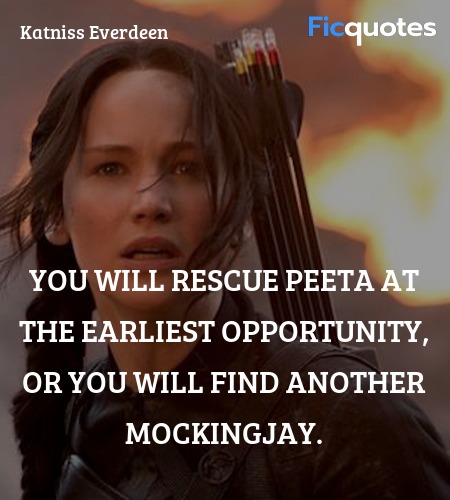 You will rescue Peeta at the earliest opportunity, or you will find another Mockingjay.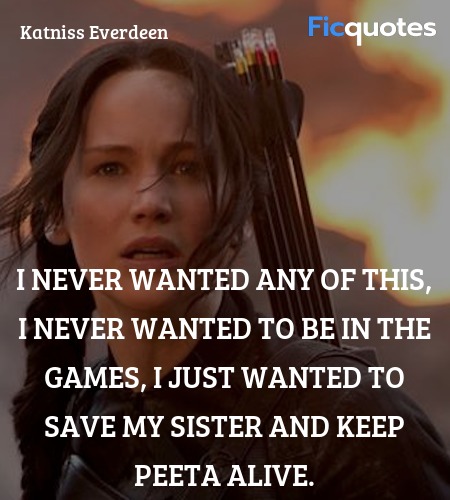 I never wanted any of this, I never wanted to be in the Games, I just wanted to save my sister and keep Peeta alive.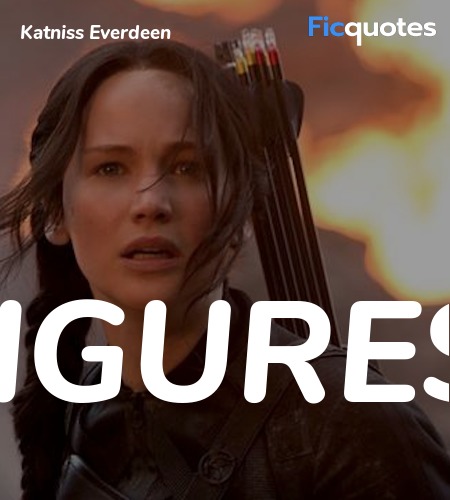 Figures.
President Alma Coin : Do you have any other conditions?
Katniss Everdeen : My sister gets to keep her cat.
I have a message for President Snow. You can torture us and bomb us and burn our districts to the ground. But do you see that? Fire is catching... And if we burn... you burn with us!
Eddy : Are you fighting Katniss? You here to fight with us?
Katniss Everdeen : I am... I will.
Start simple. Start with that you know is true. My name is Katniss Everdeen. My home is District 12. I was in the Hunger Games. I escaped. Peeta... Peeta was left behind.
We hope you enjoyed reading our collection of Katniss Everdeen quotes. You can also browse other The Hunger Games: Mockingjay - Part 1 (2014) quotes . If you think we missed any quote from Katniss Everdeen or The Hunger Games: Mockingjay - Part 1 (2014), please send it to us.