Kamal Khan Quotes
Latest Kamal Khan quotes from Octopussy (1983)
Kamal Khan

Quotes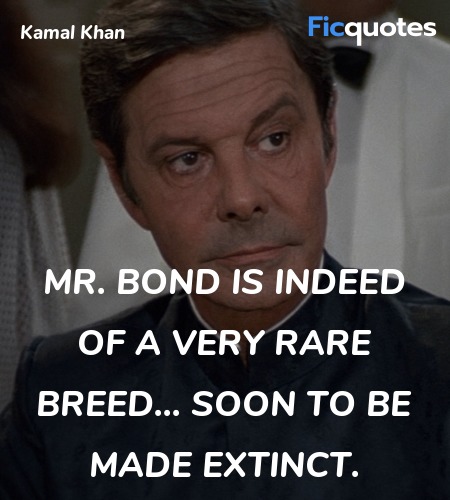 Mr. Bond is indeed of a very rare breed... soon to be made extinct.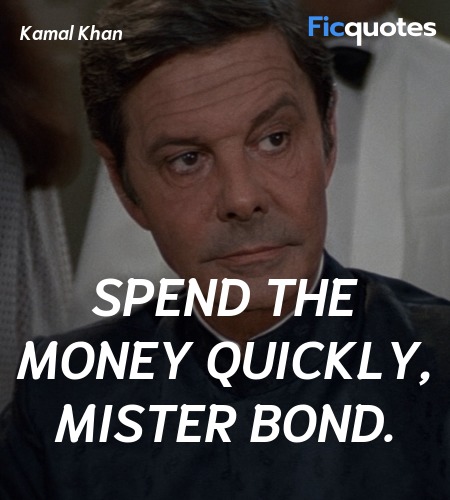 Spend the money quickly, Mister Bond.
Gobinda : That was Bond.
Kamal Kahn : Good. Let him keep going. He'll be late and we'll be rid of him too.
Gobinda : The Englishman has escaped!
Kamal Khan : He won't go very far. We'll track him.
We hope you enjoyed reading our collection of Kamal Khan quotes. You can also browse other Octopussy (1983) quotes . If you think we missed any quote from Kamal Khan or Octopussy (1983), please send it to us.