Jules Winnfield Quotes
Latest Jules Winnfield quotes from Pulp Fiction
Jules Winnfield

Jules Winnfield is played by Samuel L. Jackson in Pulp Fiction.
Quotes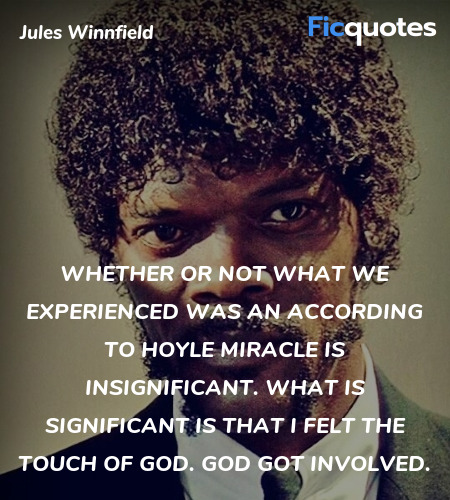 Whether or not what we experienced was an According to Hoyle miracle is insignificant. What is significant is that I felt the touch of God. God got involved.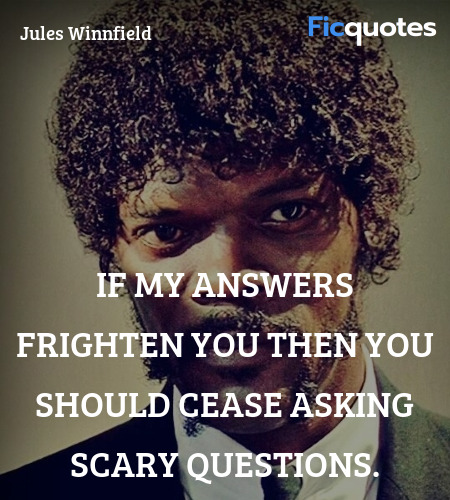 If my answers frighten you then you should cease asking scary questions.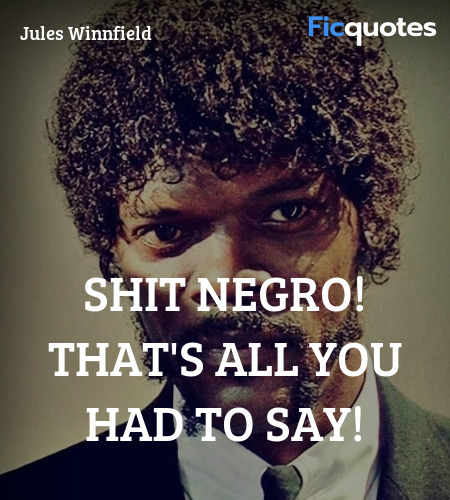 Shit Negro! That's all you had to say!
Normally, both your asses would be dead as fucking fried chicken, but you happen to pull this shit while I'm in a transitional period so I don't wanna kill you, I wanna help you. But I can't give you this case, it don't belong to me. Besides, I've already been through too much shit this morning over this case to hand it over to your dumb ass.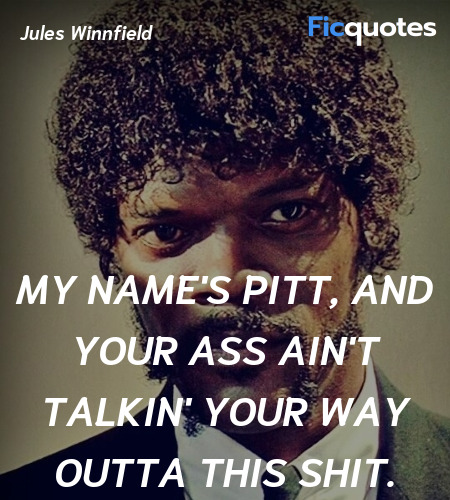 My name's Pitt, and your ass ain't talkin' your way outta this shit. There's a passage I got memorized, seems appropriate for this situation: Ezekiel 25:17. "The path of the righteous man is beset on all sides by the inequities of the selfish and the tyranny of evil men. Blessed is he who, in the name of charity and good will, shepherds the weak through the valley of darkness, for he is truly his brother's keeper and the finder of lost children. And I will strike down upon thee with great vengeance and furious anger those who attempt to poison and destroy my brothers. And you will know my name is the Lord when I lay my vengeance upon you."
Shut the fuck up, fat man!
Hey, that's Kool and the Gang.
We hope you enjoyed reading our collection of Jules Winnfield quotes. You can also browse other Pulp Fiction quotes . If you think we missed any quote from Jules Winnfield or Pulp Fiction, please send it to us.