Jack Vincennes Quotes
Latest Jack Vincennes quotes from L.A. Confidential
Jack Vincennes

Quotes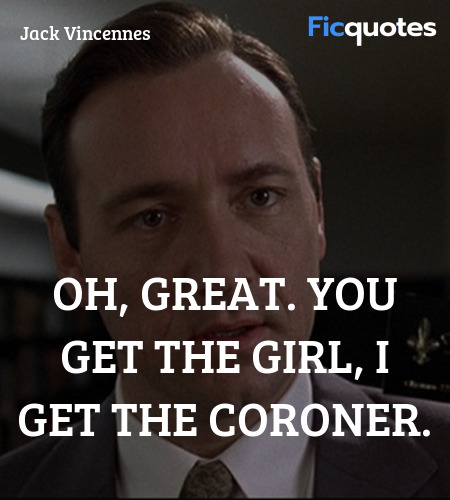 Oh, great. You get the girl, I get the coroner.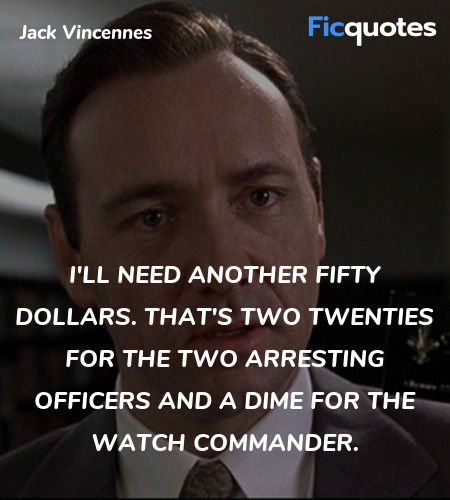 I'll need another fifty dollars. That's two twenties for the two arresting officers and a dime for the watch commander.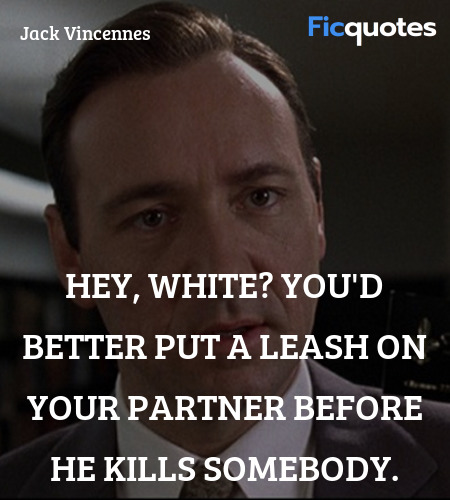 Hey, White? You'd better put a leash on your partner before he kills somebody.
Oh, lookee here: the great jerkoff case of 1953.
Why don't you and I go someplace quiet, cause I'd love to give you the low-down on Mitchum.
We hope you enjoyed reading our collection of Jack Vincennes quotes. You can also browse other L.A. Confidential quotes . If you think we missed any quote from Jack Vincennes or L.A. Confidential, please send it to us.