Eddie Darko Quotes
Latest Eddie Darko quotes from Donnie Darko
Eddie Darko

Quotes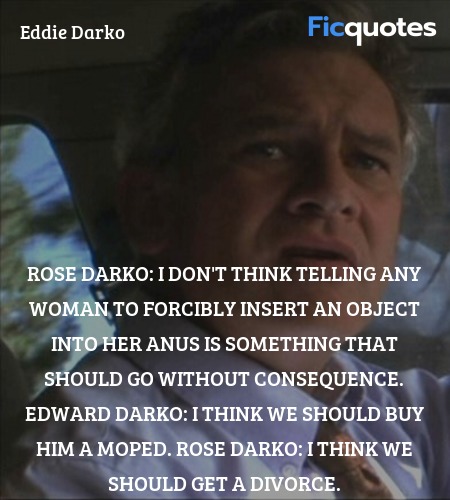 Rose Darko: I don't think telling any woman to forcibly insert an object into her anus is something that should go without consequence.
Edward Darko: I think we should buy him a moped.
Rose Darko: I think we should get a divorce.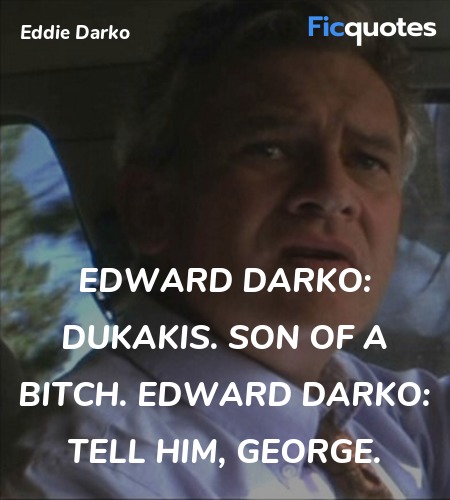 Edward Darko: Dukakis. Son of a bitch.
Edward Darko: Tell him, George.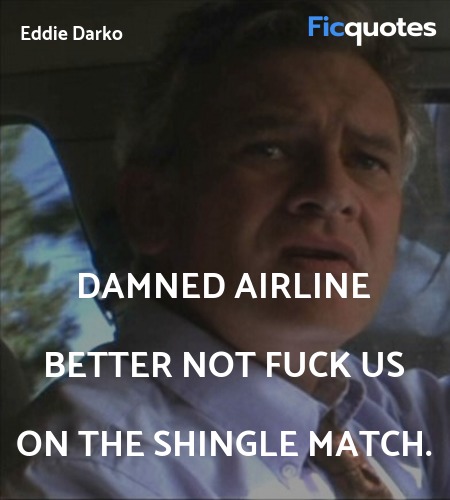 Damned airline better not fuck us on the shingle match.
Rose Darko: Our son just called me a bitch.
Edward Darko: You're not a bitch. You're bitchin', but you're not a bitch.
Edward Darko: I-I know I'm not the best communicator, but... whatever happens to you, be honest, tell the truth, even if they do look at you funny. They will. But what you gotta understand, Son, is that almost all of those people are full of shit.
Edward Darko: They're all part of this great big conspiracy of bullshit. And they're scared of people like you, because those bullshitters know that you're smarter than all of them. You know what you say to people like that? Hmm? "Fuck you."
We hope you enjoyed reading our collection of Eddie Darko quotes. You can also browse other Donnie Darko quotes . If you think we missed any quote from Eddie Darko or Donnie Darko, please send it to us.