Dr. Emmett Brown Quotes
Latest Dr. Emmett Brown quotes from Back to the Future
Dr. Emmett Brown

Quotes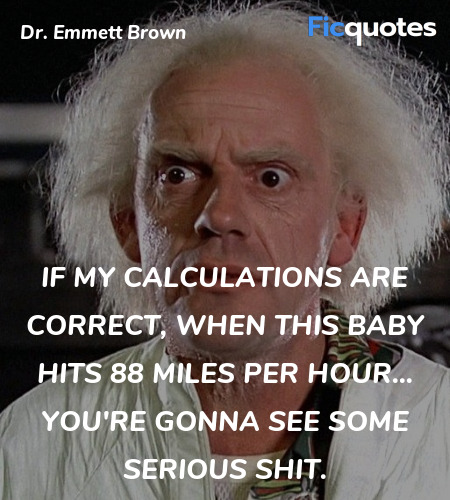 If my calculations are correct, when this baby hits 88 miles per hour... you're gonna see some serious shit.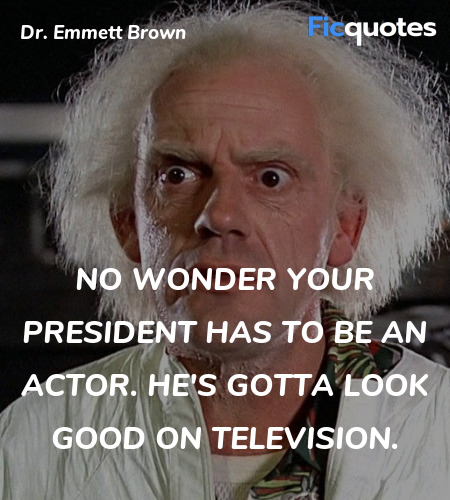 No wonder your president has to be an actor. He's gotta look good on television.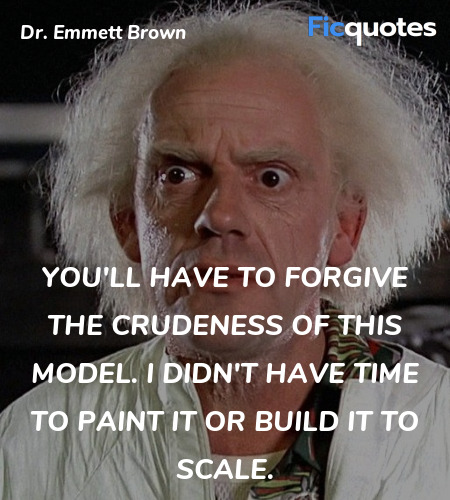 You'll have to forgive the crudeness of this model. I didn't have time to paint it or build it to scale.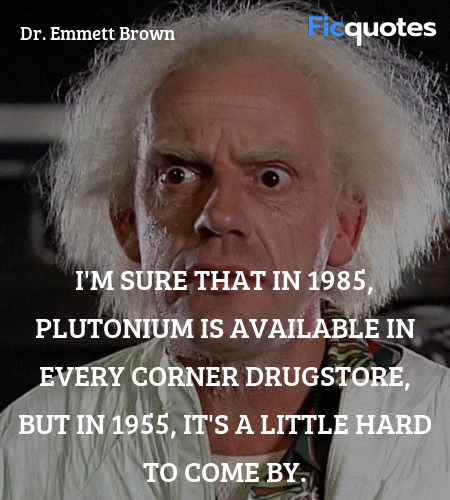 I'm sure that in 1985, plutonium is available in every corner drugstore, but in 1955, it's a little hard to come by. Why, that's me! Look at me! I'm an old man! Thank God I've still got my hair.
This is it! This is the answer. It says here that a bolt of lightning is going to strike the clock tower at precisely 10:04 p.m. next Saturday night! If... If we could somehow harness this lightning... channel it into the flux capacitor... it just might work. Next Saturday night, we're sending you back to the future!
Don't worry. As long as you hit that wire with the connecting hook at precisely 88 miles per hour, the instant the lightning strikes the tower... everything will be fine.
Now, if my calculations are correct, when this baby hits 88 miles an hour, you're going to see some serious shit!
Things have certainly changed around *here*. I remember when this was all farmland as far the eye could see. Old man Peabody owned all of this. He had this crazy idea about breeding pine trees.
Somehow, we've gotta sneak this back to my laboratory. We've gotta get you home!
We hope you enjoyed reading our collection of Dr. Emmett Brown quotes. You can also browse other Back to the Future quotes . If you think we missed any quote from Dr. Emmett Brown or Back to the Future, please send it to us.