Chief Elder Quotes
Latest Chief Elder quotes from The Giver
Chief Elder

Chief Elder is played by Meryl Streep in The Giver.
Quotes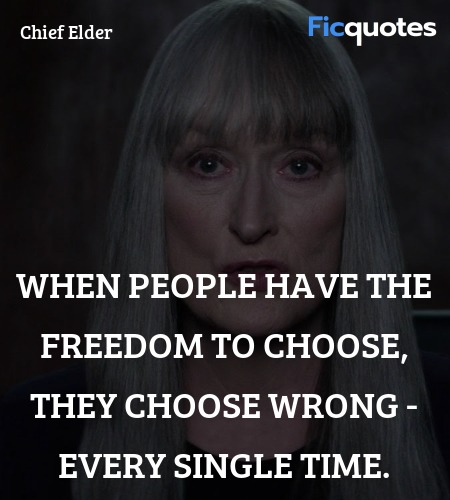 When people have the freedom to choose, they choose wrong - every single time.
Beginnings... From disorder and chaos, from great suffering, great pain. From confusion and envy and hatred came a solution: Communities. Serene, beautiful place where disorder became harmony.
We hope you enjoyed reading our collection of Chief Elder quotes. You can also browse other The Giver quotes . If you think we missed any quote from Chief Elder or The Giver, please send it to us.