Cal Hockley Quotes
Latest Cal Hockley quotes from Titanic
Cal Hockley

Cal Hockley is played by Billy Zane in Titanic.
Quotes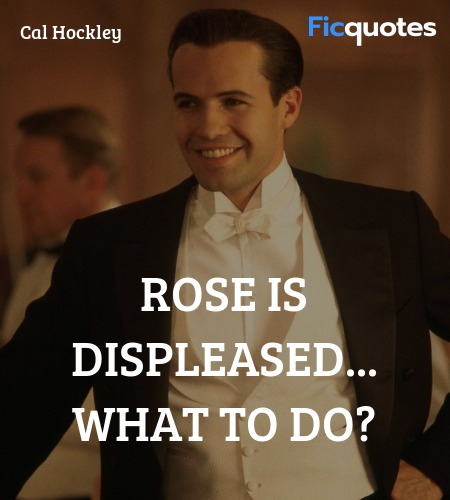 Rose is displeased... what to do?
Cal Hockley : I make my own luck.
Lovejoy : So do I.
Any room for a gentleman, gentlemen?
Completely unacceptable! What made you think you could put your hands on my fiancée? Look at me, you filth!
Lovejoy : What could possibly be funny?
Cal Hockley : I put the diamond in the coat. And I put the coat on her!
Ruth : So this is the ship they say is unsinkable.
Cal Hockley : It is unsinkable. God himself could not sink this ship!
I hope you enjoy your time together!
We hope you enjoyed reading our collection of Cal Hockley quotes. You can also browse other Titanic quotes . If you think we missed any quote from Cal Hockley or Titanic, please send it to us.