The Matrix Revolutions Quotes
Best The Matrix Revolutions Movie Quotes
The Matrix Revolutions

Directed by: Lana Wachowski, Lilly Wachowski
Written by: Lilly Wachowski , Lana Wachowski
Starring: Keanu Reeves, Laurence Fishburne, Carrie-Anne Moss
Released on: November 5, 2003
Taglines: The IMAX Revolution
The Matrix Revolutions Quotes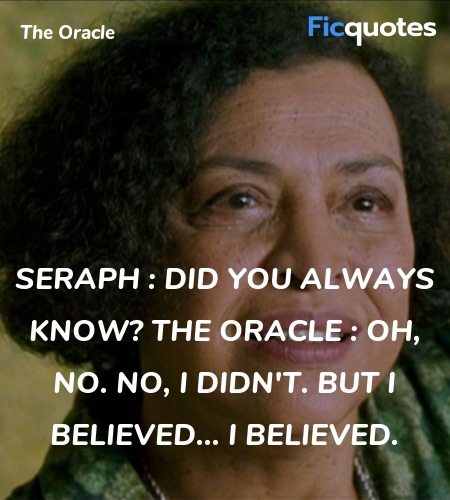 Seraph : Did you always know?
The Oracle : Oh, no. No, I didn't. But I believed... I believed.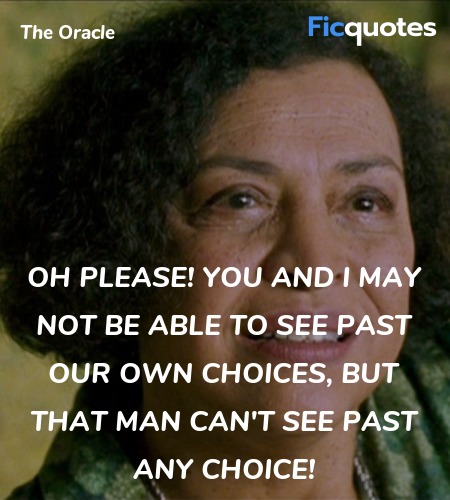 Oh please! You and I may not be able to see past our own choices, but that man can't see past any choice!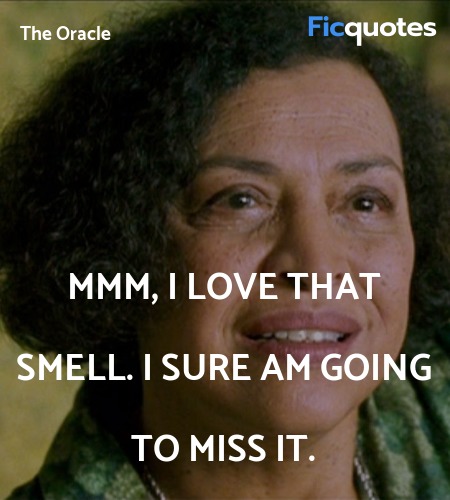 Mmm, I love that smell. I sure am going to miss it.
Everything that has a beginning has an end. I see the end coming, I see the darkness spreading. I see death.
Morpheus : After everything that's happened, how can you expect me to believe you?
The Oracle : I don't expect you to do anything. I expect what I've always expected, for you to make up your own damn mind. Believe me or don't.
Trinity : Do you know what happened to Neo?
The Oracle : He is trapped in a place between this world and the machine world. All I can do is tell you that your friend needs your help. He needs all our help.
The Oracle : What about the others?
The Architect : ...What others?
The Oracle : The ones that want out.
The Architect : Obviously they will be freed.
The Oracle : I have your word?
The Architect : What do you think I am? Human?
The Architect : You played a very dangerous game.
The Oracle : Change always is.
Trinity : I don't have time for this shit.
Trinity : You wanna make a deal? How about this? You give me Neo or we all die, right here, right now.Merovingian : Interesting deal. You are really ready to die for this man?
Trinity : Believe it.
Persephone : She'll do it. If she has to, she'll kill every one of us. She's in love.
Merovingian : It is remarkable how similar the pattern of love is to the pattern of insanity.
Trinity : Time's up. What's it gonna be, Merv?

Related movies quotes
We hope you enjoyed reading The Matrix Revolutions quotes. Browse other movie quotes on Ficquotes also. If you think we missed any quote from The Matrix Revolutions , please send it to us so we can expand our collection of the best The Matrix Revolutions quotes.