Unosuke - Gunfighter Quotes
Latest Unosuke - Gunfighter quotes from Yojimbo
Unosuke - Gunfighter

Unosuke - Gunfighter is played by Tatsuya Nakadai in Yojimbo.
Quotes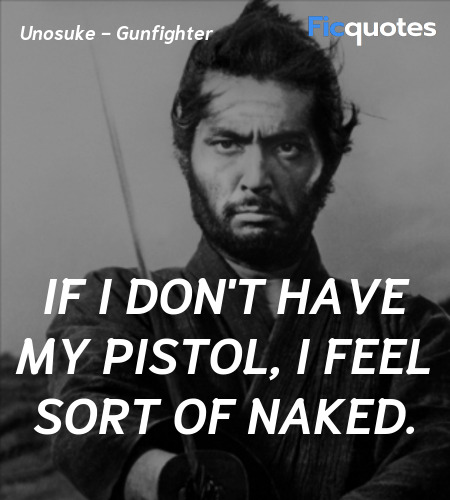 If I don't have my pistol, I feel sort of naked.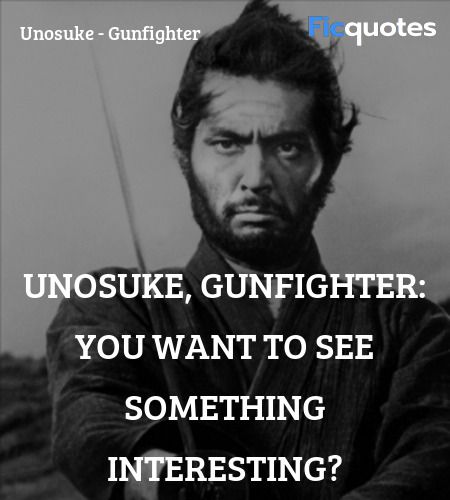 Unosuke, gunfighter: You want to see something interesting?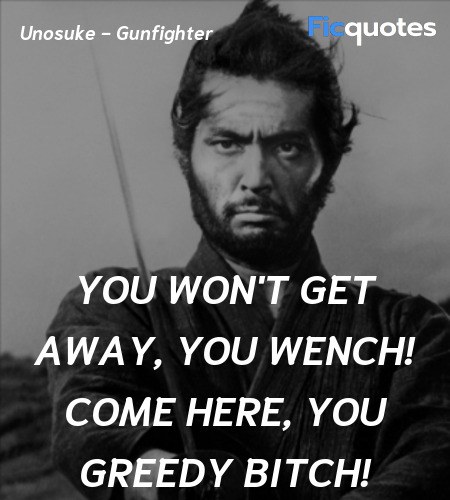 You won't get away, you wench! Come here, you greedy bitch!
Unosuke, gunfighter: Don't come too close.
We hope you enjoyed reading our collection of Unosuke - Gunfighter quotes. You can also browse other Yojimbo quotes . If you think we missed any quote from Unosuke - Gunfighter or Yojimbo, please send it to us.