Themistokles Quotes
Latest Themistokles quotes from 300: Rise of an Empire (2014)
Themistokles

Quotes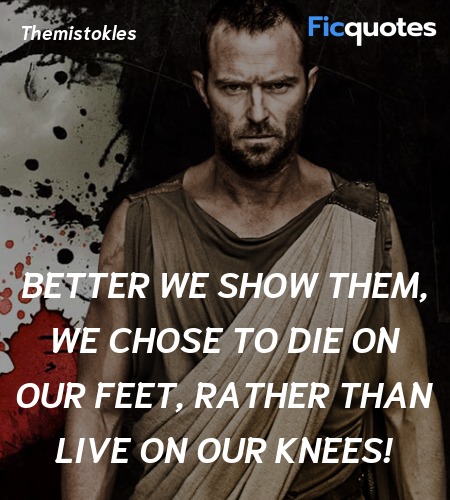 Better we show them, we chose to die on our feet, rather than live on our knees!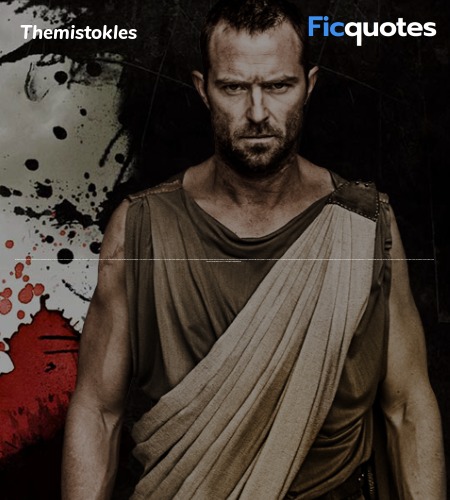 : My brothers. Steady your heart. Look deep into your souls. For your mettle is to be tested this day. If in the heat of battle you need a reason to fight on, you need only to look at the man who fights at your side. This is the why of battle. This is the brotherhood of men in arms. An unbreakable bond made stronger by the crucible of combat. You will never be closer than with those who you shed your blood with. For there is no nobler cause than to fight for those who will lay down their life for you. So you fight strong today. You fight for your brothers. Fight for your families. Most of all you fight for Greece.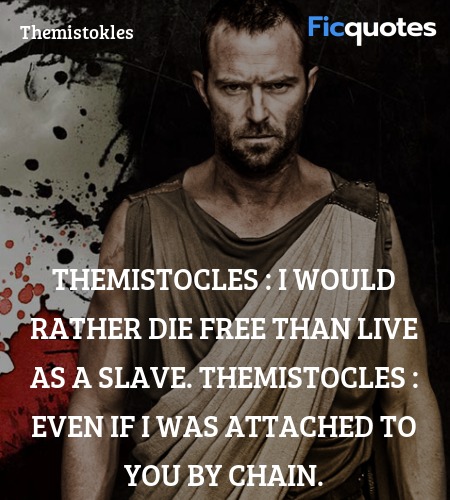 Themistocles : I would rather die free than live as a slave.
Themistocles : Even if I was attached to you by chain.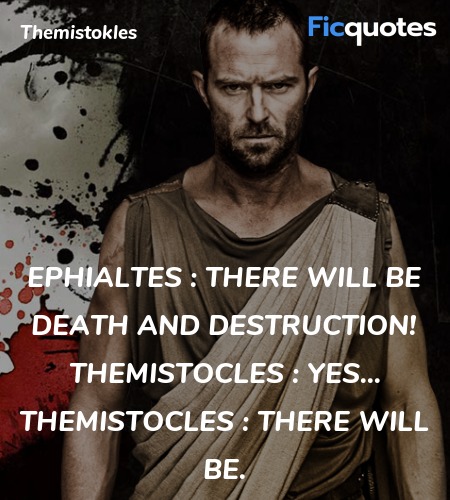 Ephialtes : There will be death and destruction!
Themistocles : Yes...
Themistocles : There will be.
We hope you enjoyed reading our collection of Themistokles quotes. You can also browse other 300: Rise of an Empire (2014) quotes . If you think we missed any quote from Themistokles or 300: Rise of an Empire (2014), please send it to us.