Sue Charlton Quotes
Latest Sue Charlton quotes from Crocodile Dundee (1986)
Sue Charlton

Quotes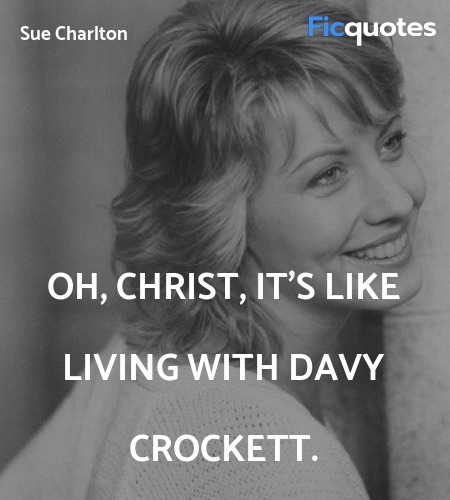 Oh, Christ, it's like living with Davy Crockett.
Richard Mason : Take care now.
Sue Charlton : Don't worry. I'm a New Yorker!
We hope you enjoyed reading our collection of Sue Charlton quotes. You can also browse other Crocodile Dundee (1986) quotes . If you think we missed any quote from Sue Charlton or Crocodile Dundee (1986), please send it to us.