Mr. Bernstein Quotes
Latest Mr. Bernstein quotes from Citizen Kane
Mr. Bernstein

Quotes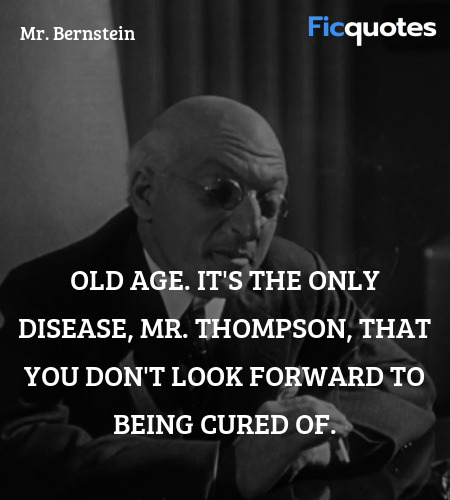 Old age. It's the only disease, Mr. Thompson, that you don't look forward to being cured of.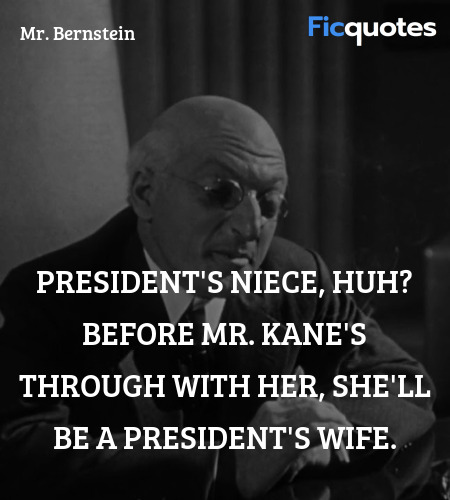 President's niece, huh? Before Mr. Kane's through with her, she'll be a president's wife.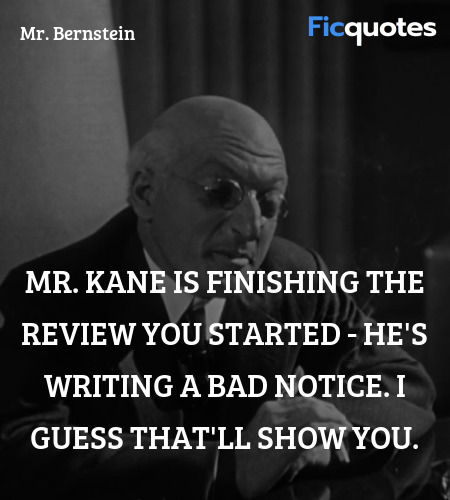 Mr. Kane is finishing the review you started - he's writing a bad notice. I guess that'll show you.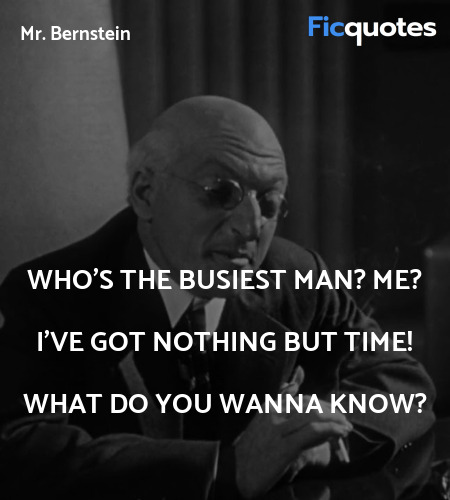 Who's the busiest man? Me? I've got nothing but time! What do you wanna know?
A fellow will remember a lot of things you wouldn't think he'd remember. You take me. One day, back in 1896, I was crossing over to Jersey on the ferry, and as we pulled out, there was another ferry pulling in, and on it there was a girl waiting to get off. A white dress she had on. She was carrying a white parasol. I only saw her for one second. She didn't see me at all, but I'll bet a month hasn't gone by since that I haven't thought of that girl.
Harvard, Yale, Princeton, Cornell, Switzerland... he was thrown out of a lot of colleges.
We never lost as much as we made.
Well, it's no trick to make a lot of money if all you want is to make a lot of money.
We hope you enjoyed reading our collection of Mr. Bernstein quotes. You can also browse other Citizen Kane quotes . If you think we missed any quote from Mr. Bernstein or Citizen Kane, please send it to us.