Minny Jackson Quotes
Latest Minny Jackson quotes from The Help
Minny Jackson

Minny Jackson is played by Octavia Spencer in The Help.
Quotes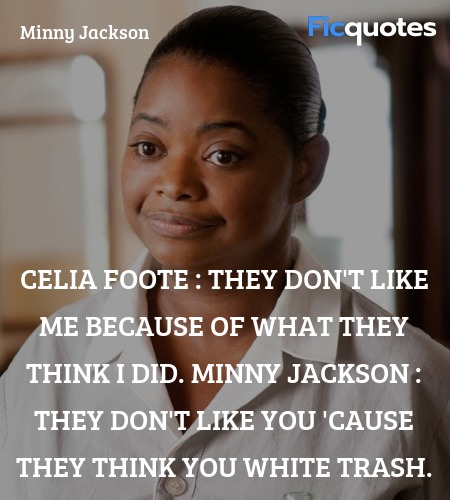 Celia Foote : They don't like me because of what they think I did.
Minny Jackson : They don't like you 'cause they think you white trash.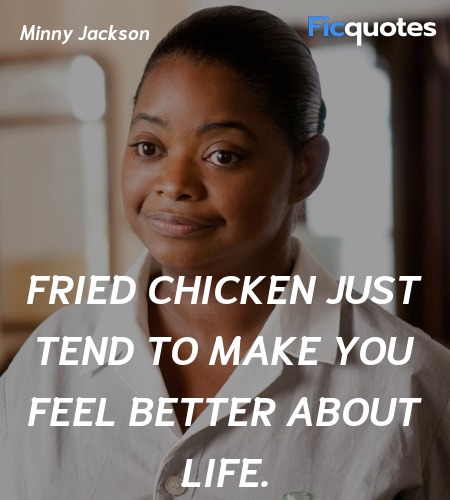 Fried chicken just tend to make you feel better about life.
Celia Foote : There you are! I'm starved. Looks so good!
Minny Jackson : We done been over this, Miss Celia. You're supposed to eat in the dining room, that's how it works. Here, let me take your plate back.
Celia Foote : I'm fine right here, Minny.
You ain't got nothing left here but enemies in the Junior League. You done burned every bridge there is. And you ain't never gonna get another man in this town, everybody know that. So don't walk your white butt to New York, run it!
We hope you enjoyed reading our collection of Minny Jackson quotes. You can also browse other The Help quotes . If you think we missed any quote from Minny Jackson or The Help, please send it to us.