Mary Todd Lincoln Quotes
Latest Mary Todd Lincoln quotes from Lincoln
Mary Todd Lincoln

Mary Todd Lincoln is played by Sally Field in Lincoln.
Quotes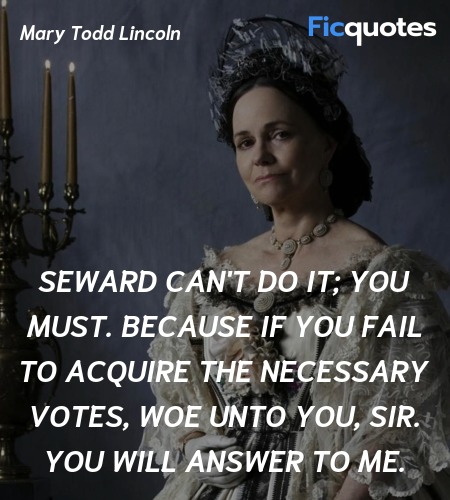 Seward can't do it; you must. Because if you fail to acquire the necessary votes, woe unto you, sir. You will answer to me.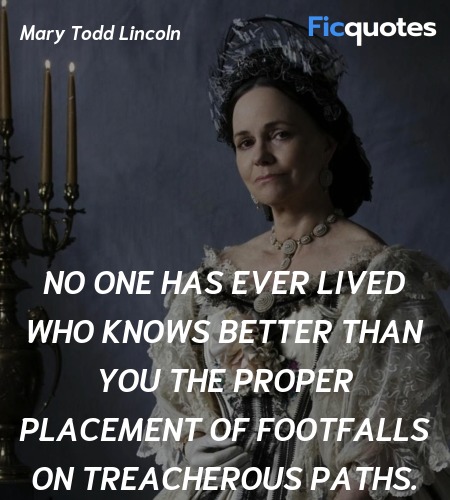 No one has ever lived who knows better than you the proper placement of footfalls on treacherous paths.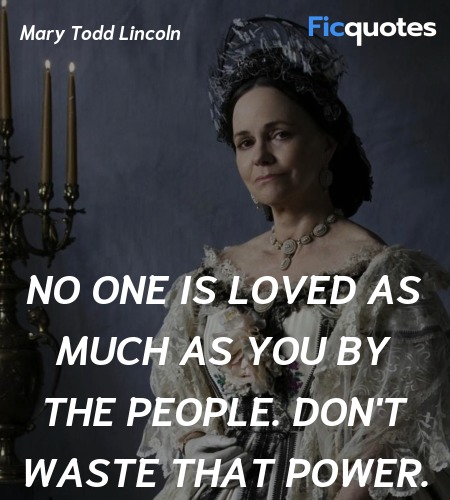 No one is loved as much as you by the people. Don't waste that power.
You think I'm ignorant of what you're up to because you haven't discussed this scheme with me as you ought to have done? When have I ever been so easily bamboozled? I believe you when you insist that amending the Constitution and abolishing slavery will end this war. And since you're sending my son into the war, woe to you if you fail to pass the amendment.
How the people love my husband. They flock to see him by their thousands on public days. They will never love you the way they love him. How difficult it must be for you to know that, and yet how important to remember it.
We hope you enjoyed reading our collection of Mary Todd Lincoln quotes. You can also browse other Lincoln quotes . If you think we missed any quote from Mary Todd Lincoln or Lincoln, please send it to us.