Gonji Quotes
Latest Gonji quotes from Yojimbo
Gonji

Gonji is played by Eijirô Tôno in Yojimbo.
Quotes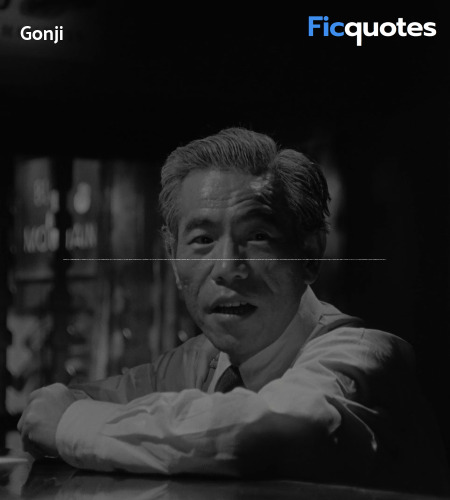 Poor fellow. His wife was too beautiful. It all started when he lost to Ushitora at gambling. If she were ugly, he'd only have lost his house. But old Tokuemon was drooling all over her. Ushitora saw a change to draw Tokuemon to his side. He took the wife and house and dangled them in front of Tokuemon. This poor fool built a hut right next to his former house just so he could watch helplessly as Tokuemon ravishes his wife every day.
We hope you enjoyed reading our collection of Gonji quotes. You can also browse other Yojimbo quotes . If you think we missed any quote from Gonji or Yojimbo, please send it to us.