Colonel Coetzee Quotes
Latest Colonel Coetzee quotes from Blood Diamond
Colonel Coetzee

Quotes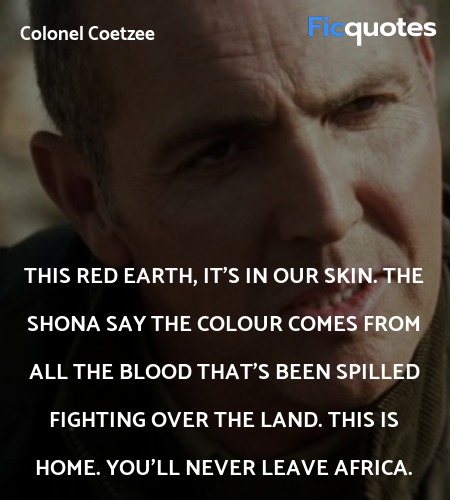 This red earth, it's in our skin. The Shona say the colour comes from all the blood that's been spilled fighting over the land. This is home. You'll never leave Africa.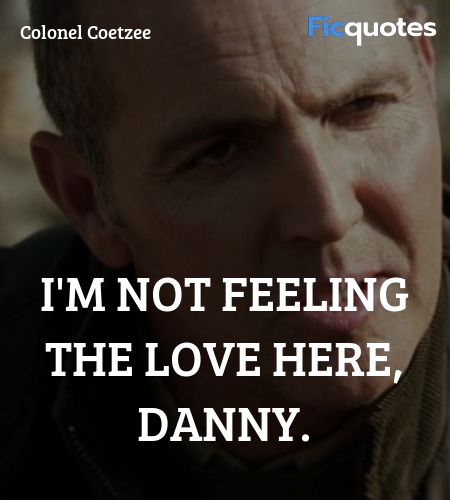 I'm not feeling the love here, Danny.
We hope you enjoyed reading our collection of Colonel Coetzee quotes. You can also browse other Blood Diamond quotes . If you think we missed any quote from Colonel Coetzee or Blood Diamond, please send it to us.