Big Dan Teague Quotes
Latest Big Dan Teague quotes from O Brother, Where Art Thou?
Big Dan Teague

Quotes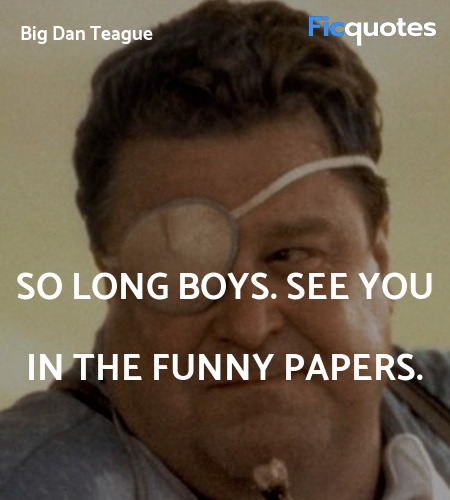 So long boys. See you in the funny papers.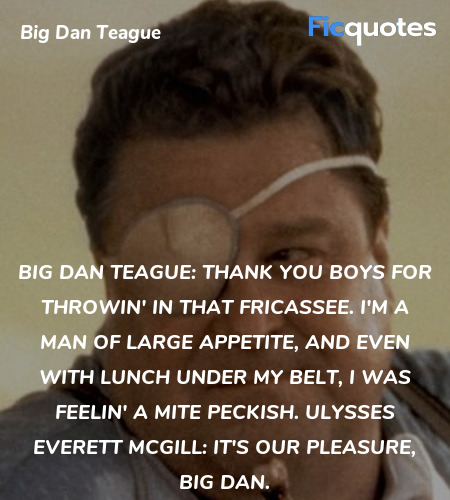 Big Dan Teague: Thank you boys for throwin' in that fricassee. I'm a man of large appetite, and even with lunch under my belt, I was feelin' a mite peckish.
Ulysses Everett McGill: It's our pleasure, Big Dan.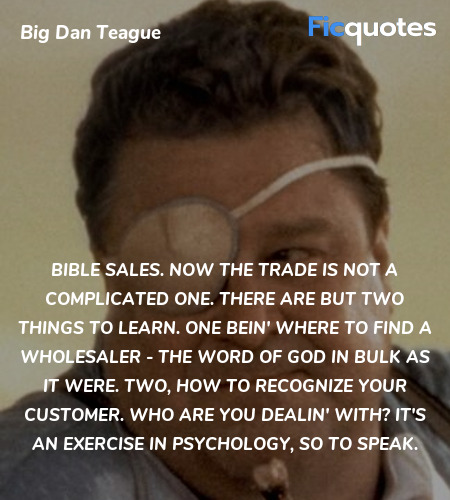 Bible sales. Now the trade is not a complicated one. There are but two things to learn. One bein' where to find a wholesaler - the Word of God in bulk as it were. Two, how to recognize your customer. Who are you dealin' with? It's an exercise in psychology, so to speak.
You don't say much my friend, but when you do it's to the point, and I salute you for it.
I'm gonna propose you a proposition!
We hope you enjoyed reading our collection of Big Dan Teague quotes. You can also browse other O Brother, Where Art Thou? quotes . If you think we missed any quote from Big Dan Teague or O Brother, Where Art Thou?, please send it to us.