Tokyo Story Quotes
Best Tokyo Story Movie Quotes
Tokyo Story

Directed by: Yasujirô Ozu
Written by: Kôgo Noda, Yasujirô Ozu
Starring: Chishû Ryû, Chieko Higashiyama, Sô Yamamura
Released on: March 13, 1972
Taglines: In the daily lives of ordinary people, a sense of deep affection wells up.
Tokyo Story Quotes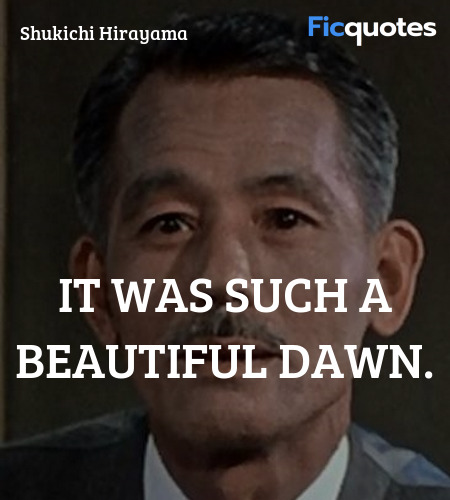 It was such a beautiful dawn.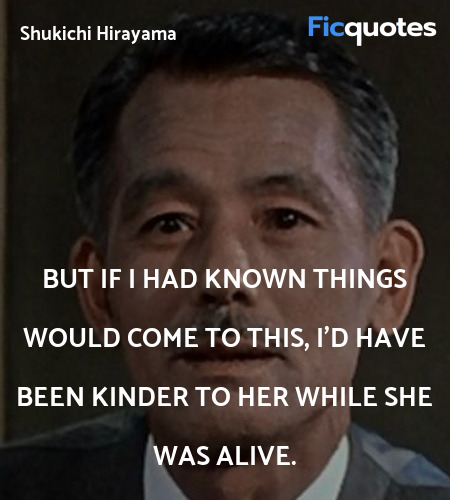 But if I had known things would come to this, I'd have been kinder to her while she was alive.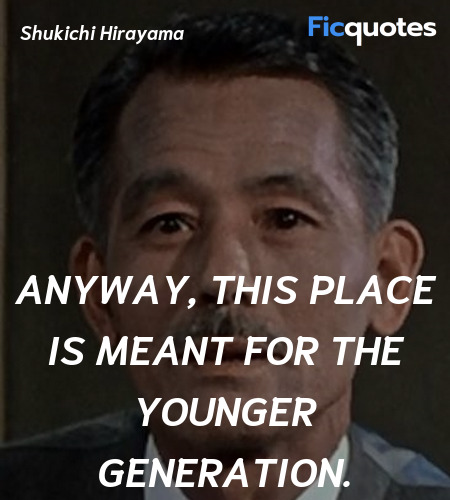 Anyway, this place is meant for the younger generation.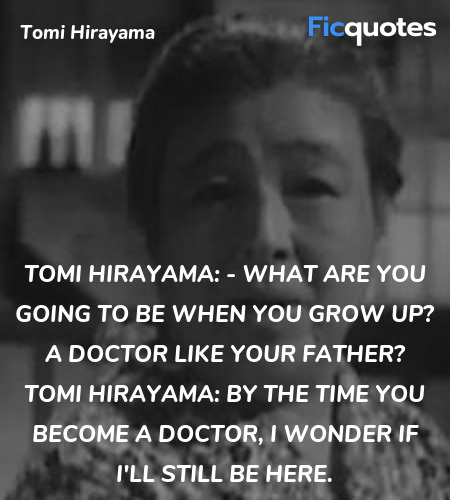 Tomi Hirayama: - What are you going to be when you grow up? A doctor like your father?
Tomi Hirayama: By the time you become a doctor, I wonder if I'll still be here.
Kyoko: I think they should have stayed a bit longer.
Noriko: But they're busy.
Kyoko: They're selfish. Demanding things and leaving like this.
Noriko: They have their own affairs.
Kyoko: But you have yours too. They're selfish.
Noriko: But Kyoko...
Kyoko: Wanting her clothes right after her death. I felt so sorry for poor mother. Even strangers would have been more considerate!
Noriko: But look Kyoko. At your age I thought so too. But children do drift away from their parents. A woman has her own life, apart from her parents, when she becomes Shige's age. She meant no harm I'm sure. They have to look after their own lives.
Kyoko: I wonder: I won't ever be like that. Then what's the point of family?
Noriko: But children become like that, gradually.
Kyoko: Then... you, too?
Noriko: I may become like that in spite of myself.
Kyoko: Isn't life disappointing?
Noriko: Yes, it is.
Kurazo Kaneko: I brought some cakes for them.
Kurazo Kaneko: Have one. They're good.
Shige Kaneko: They don't need such expensive cakes.
Kurazo Kaneko: Good, eh?
Shige Kaneko: Good, but too expensive. Crackers would have been good enough for them.
Kurazo Kaneko: But they had crackers yesterday.
Kyoko, did mother still have her summer sash? I'd like it for a keepsake. Is that alright with you? And that linen kimono she used to wear in summer? I want that too. You know where it is? Can you get it out?
Shige Kaneko: Why, you're back so soon. You should have stayed longer!
Tomi Hirayama: We're home.
Hair salon customer: Who are they?
Shige Kaneko: Oh, just friends from the country.
Shige Kaneko: Mama, you've grown taller.
Tomi Hirayama: Don't be silly. How could I have grown?
Shige Kaneko: But you have, and you're even fatter.
Shige Kaneko: She was so big when I was little that I used to feel ashamed in front of my friends. Once in school, a chair broke under her.
Tomi Hirayama: Oh, that chair was already broken.
Shige Kaneko: She still thinks that.
Tomi Hirayama: You were so nice to us, children. Now that we've seen you all, you need not come down, even if anything should happen to either one of us.
Shige Kaneko: Don't talk like that. This isn't a farewell.
Tomi Hirayama: I mean it. We live too far away.
Kurazo Kaneko: We can't leave them there all night.
Shige Kaneko: It can't be helped, can it?
Kurazo Kaneko: Let's have Kiyo come down and we'll put them upstairs.
Shige Kaneko: They're too drunk to make it.
Kurazo Kaneko: What will we do, then?
Shige Kaneko: What a mess.
Shige Kaneko: You sleep upstairs. I'll put them here.
Shige Kaneko: What a bother. Why didn't he tell me he was coming back? So late and so drunk! I hate drunkards. With a stranger, too. Oh, this is disturbing.
Related movies quotes
We hope you enjoyed reading Tokyo Story quotes. Browse other movie quotes on Ficquotes also. If you think we missed any quote from Tokyo Story, please send it to us so we can expand our collection of the best Tokyo Story quotes.